No baggage, no boundaries.
Explore hidden gems, wander off the beaten path, and immerse yourself in the magic of new destinations. We're here to ensure your luggage keeps up with your wanderlust, so you can play without limits.
No one does vacations like us and no one deserves it more than you. We take care of the luggage logistics so you can focus on relaxation and recreation. We ship, you play – it's a match made in travel heaven.
The best way to ship luggage, boxes, and all your travel necessities.
What can I ship?
Everything (almost).
From full hands to hands-free.
We're equipped to handle all your prized possessions including golf clubs, skis, and family essentials like strollers or car seats. The days of wrestling with cumbersome bags at the airport or strategically arranging your car's trunk are finally far behind.
Convenient? Always.
Travel bliss without the baggage.
Reclaim your most precious asset - time - and devote it to what truly matters during your vacation. We're committed to making your journey through airports, to hotels, back home, and beyond as smooth as possible.
Fully-insured? Certainly.
Ship & play with peace of mind.
We offer complimentary insurance, with the option to insure for more, to give you that extra boost of confidence. Consider it our way of saying, "Hey, we've got your back!"
Stress-free? Every time.
You'll never lift a finger.
The difference between a good vacation and a great one often lies in the finer details, like how you choose to travel to and from home. So, opt for the choice that allows you to say goodbye to baggage claim and hello to effortless adventures.
White-glove? Definitely.
We'll come to you.
We'll whisk away those heavy bags from your home, office, hotel, or any other location. We're committed to creating a travel experience that's marked by ease, comfort, and security.
How Ship & Play works
Shipping luggage has never been this fun, this affordable, or this easy.
Get ready to conquer the travel game one hassle-free shipment at a time!
1. Book
Schedule your shipment online or over the phone with a real person.
2. Ship
Pack your boxes and bags and attach your shipping label. We'll collect them or you can drop them off.
3. Travel
Sashay through the airport like a carefree jet setter and track your bags every step of the way.
4. Play
Arrive at your destination to find your baggage already there!
We've got you covered
From our dedicated customer service team to our on-time guarantee, we want you to have a stress-free travel experience, packed with perks. Let's redefine the way you travel!
Complimentary insurance
included with every shipment.
Real people, real customer service 7 days a week.
Dedicated team that tracks your bags through delivery.
Exceptional service and value with competitive pricing.
Unbeatable white-glove service.
On-time delivery guarantee or your money back.
Ship & Play blog
Seeking a treasure trove of travel insights? Your search ends here at the Ship & Play blog, your go-to source for the latest travel tips, news, and reviews.
TIPS
Work and Wander: Make Business Travel Effortless with Luggage Shipping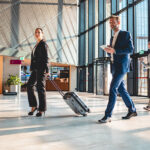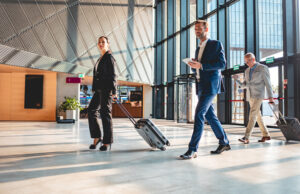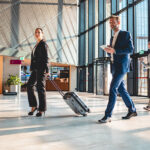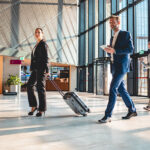 Business travel is an integral part of many professionals' lives, offering opportunities for networking, attending conferences, and expanding their company's reach. However, frequent business trips can quickly become a logistical challenge, especially when managing heavy luggage and navigating through crowded airports. Thankfully, our luggage shipping solutions can make business travel effortless. Explore how utilizing luggage...
The post Work and Wander: Make Business Travel Effortless with Luggage Shipping appeared first on Ship Play Blog.
...
September 15, 2023
TIPS
10 Family Vacation Tips to Make Your Trip Easy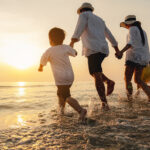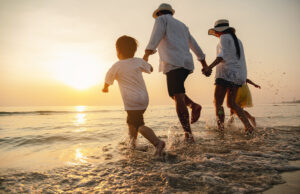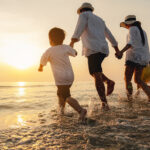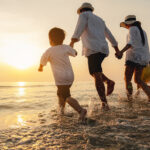 Family vacations are a time for bonding, creating memories, and experiencing new adventures together. However, planning and executing a successful family trip can be a daunting task. To ensure a stress-free and enjoyable vacation, it's essential to be prepared and organized. Family Vacation Tips 1. Plan Ahead and Involve the Family Start your vacation on...
The post 10 Family Vacation Tips to Make Your Trip Easy appeared first on Ship Play Blog.
...
September 15, 2023
TIPS
6 Reasons Why You Should Ship Luggage Ahead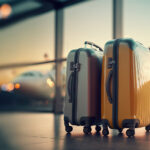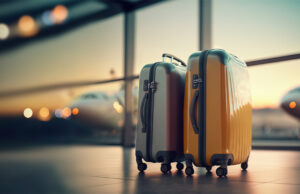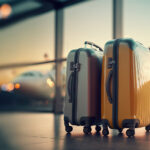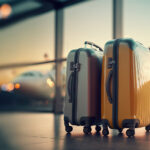 Traveling can be an exhilarating experience, but dealing with the stress of managing heavy luggage can quickly dampen your excitement. Fortunately, a revolutionary solution has emerged that allows travelers to skip the hassles of carrying their bags. And that's shipping luggage ahead. This innovative approach offers numerous benefits that enhance your travel experience from start...
The post 6 Reasons Why You Should Ship Luggage Ahead appeared first on Ship Play Blog.
...
September 15, 2023
Customer service
Our customer support team is at your service seven days a week, ready to tackle your questions and concerns. Whether you prefer old-school phone calls, lightning-fast text messages, easy live chats, or the ever-reliable email, we've got you covered.