Say no to baggage fees
Travel bag-free on your next trip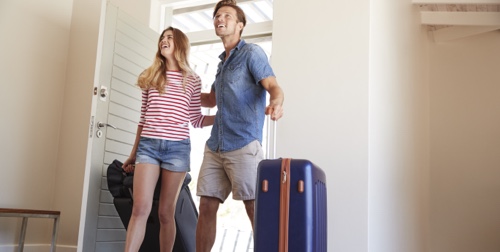 Shipping your luggage, golf clubs, winter gear, and more allows you to avoid the hassle of carrying and checking bags at the airport. Delta Air Lines baggage fees, as depicted below, are a significant price to pay for an underwhelming service. Rather than lugging all of your items with you, simply pack your bags as you normally would, attach your prepaid shipping label, and we'll collect your items directly from your doorstep.
Don't lift a finger
Easy preparation for your trip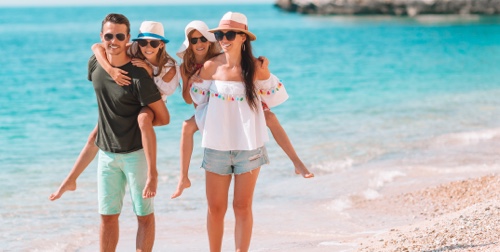 The key to a successful trip is travelling smarter. And there is no smarter way to travel than using our luggage shipping service. Airlines will make a fortune off of baggage fees, especially for oversized items. Shipping your luggage allows you to arrive at your final destination in-style to find your luggage already there.
| Baggage | Cost* | Weight | Dimensions (L+W+H) |
| --- | --- | --- | --- |
| 1st checked bag | $30 | 50 lbs | 62" |
| 2nd checked bag | $40 | 50 lbs | 62" |
| 3rd checked bag | $150 | 50 lbs | 62" |
| 4th checked bag | $200 | 50 lbs | 62" |
| Oversized bag | $200 | 50 lbs | 63" - 80" |
| Overweight bag | $100 | 51 - 99 lbs | 62" |
| Overweight bag | $150 | 100 lbs | 62" |
Avoid baggage fees and added hassles
Ship your luggage, sporting equipment and more
Delta Air Lines Checked Baggage Fees
Checked baggage while traveling with Delta will cost $30 for your first standard checked bag and $40 for the second. Delta classifies a checked bag as 50 lbs or less. Ship your luggage with our service for as little as $44.99 and travel entirely bag-free.
Delta Air Lines Excess & Overweight Baggage Fees
Excess and overweight baggage fees with Delta will be a minimum of $100 per bag, each way. A third checked bag will be $150. Any item over 50 lbs will be considered an overweight bag and you will be charged accordingly. Bags exceeding 100 lbs are not permitted by Delta Air Lines.
Delta Air Lines Oversized Baggage Fees
An oversized bag, anything larger than 62 inches, will be at least an additional $200 in baggage fees. Bags larger than 80" are not permitted by Delta Air Lines. If you're thinking of traveling internationally, you can expect to pay significantly more for baggage of all sizes.
Shipping Luggage
There is no better substitute to paying baggage fees than shipping your luggage ahead of your arrival, with ShipPlay. With an on-time guarantee, complimentary insurance, and access to real-time tracking 24/7, there's no question that shipping your luggage is the solution to all of the typical airport inconveniences. Learn more about our affordable pricing and how our service works.