Avoid airport hassles and baggage fees
Ship your luggage and arrive stress-free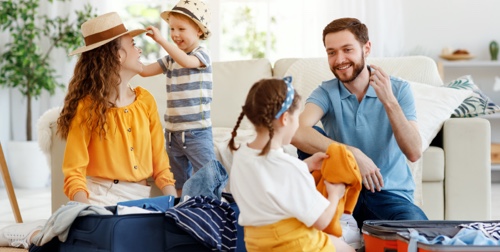 Spend less time and money at the airport when you ship your baggage and sporting equipment to your final destination. ShipPlay provides doorstep pickups and guaranteed on-time deliveries. Because we understand how important your luggage is to you, we also include complimentary insurance and access to real-time tracking on every shipment.
Travel bag-free
Ship with the experts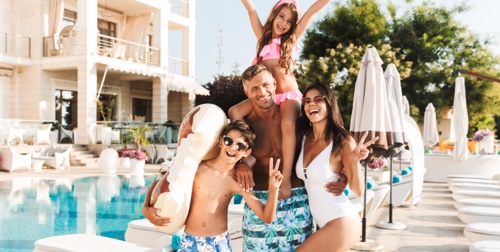 Shipping luggage is more affordable than ever, especially when compared to Allegiant baggage fees. With ShipPlay, you can arrive in style to your destination knowing that your luggage is waiting for you. Putting your luggage at risk of damage or complete loss and paying a fortune to do so is a thing of the past. Choose ShipPlay for your next vacation and you'll never go back.
| Baggage | Cost* | Weight | Dimensions (L+W+H) |
| --- | --- | --- | --- |
| 1st checked bag | $30 | 50 lbs | 62" |
| 2nd checked bag | $40 | 50 lbs | 62" |
| 3rd checked bag | $150 | 50 lbs | 62" |
| 4th checked bag | $200 | 50 lbs | 62" |
| Oversized bag | $200 | 50 lbs | 63" - 80" |
| Overweight bag | $100 | 51 - 99 lbs | 62" |
| Overweight bag | $150 | 100 lbs | 62" |
Allegiant Baggage Fees
Get more bang for your buck
Allegiant Carry-On Baggage Fees
All passengers are permitted to bring one personal item, free of any additional charge. Carry-on bag prices will vary depending on the selected route, but prices can reach as high as $75.
Allegiant Checked Baggage Fees
Checked baggage must remain under 40 lbs. and may not exceed 80 linear inches. Depending upon when you add a checked bag to your trip, prices will range from $22-$50.
Allegiant Excess Baggage Fees
No more than 4 checked bags are allowed per person. Each bag added will be an additional $22-$50.
Allegiant Overweight & Oversized Baggage Fees
Baggage that exceeds 40 lbs or 80 linear inches will be considered overweight or oversized. $50-$75 will be charged in addition to standard checked baggage fees for all items that exceed these parameters.
Shipping Luggage
There is no better substitute to paying baggage fees than shipping your luggage ahead of your arrival, with ShipPlay. With an on-time guarantee, complimentary insurance, and access to real-time tracking 24/7, there's no question that shipping your luggage is the solution to all of the typical airport inconveniences. Learn more about our affordable pricing and how our service works.